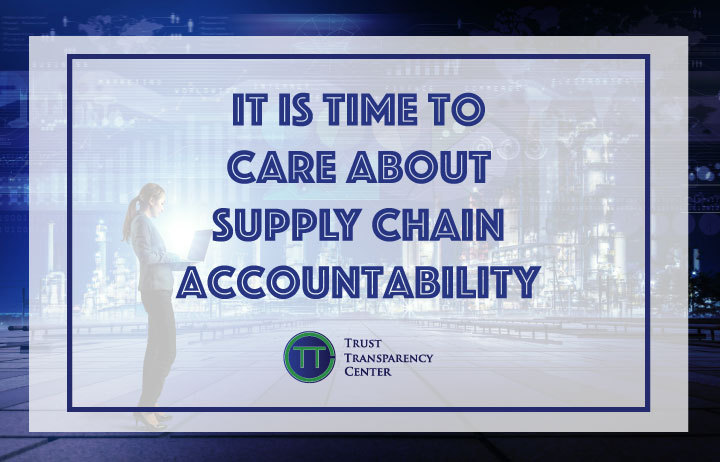 Now, more than ever, supply chain accountability is imperative. It is not acceptable for a dietary supplement brand to turn over all responsibility for sourcing to the contract manufacturer without any brand owner involvement in the process. Quite simply the brand owner must pay attention to the ingredients going into their product. The liability and risk should something go awry ultimately lands with the brand, so it is an absolute abdication of responsibility for the brand to not know or CARE what's in their products. The four aspects to CARE are:
Compliance
Awareness
Responsibility
Efficacy
Compliance:
Many aspects of cGMP require the brand owner to know the full extent of the process going into the manufacture of a product, regardless if a contract manufacturer is involved. The FDA has provided repeated Warning Letters detailing this fact (FDA Warning Letters)  and I wrote about this a couple of months ago (A Must Read Warning Letter). The Food Safety Modernization Act is also a consideration for brand owners as this legislative action requires the brand to have traceability of their ingredients in case of contamination or recall (FDA FSMA Guidance).
Awareness:
It is as essential to know the source and supply of an ingredient as it is to understand the intended benefit of the ingredient. Concerns such as the impact of weather, importation issues, reputation and stability of supply, and other issues should go into the decision to launch a product with chosen ingredients.
Responsibility:
The responsibility of supply chain awareness is not only prudent from a compliance standpoint but also from a position of economics. It is important to have direct dialogues with ingredient manufacturers to know price and use trends that may influence future supply. In addition, some marketing positions and claims can only be ensured by the use of specific ingredients.
Efficacy:
Trust Transparency Center recently tested 150 Amazon brands using 3rd party analytical laboratories. The products were ordered directly from Amazon and sent to the independent analytical lab. The results found over 60% of the products tested failed to meet Supplement Facts label claims as provided on the bottle. We contacted the brands with failing label claims to make them aware of the issue and ask them to engage with us to talk about ways to remedy it. The majority of the responses received to date from the brand owners, unbelievably, have indicated a need for the brand owner to contact the contract manufacturer for any additional information. Few brands have had assay information testing readily available for reference. The standard of assay assurance should be a paramount concern for any brand committed to providing a meaningful and customer-centric product offering. Many of these referring companies were woefully unprepared to meaningfully discuss their product quality. This lack of accountability presents not only a liability for the company involved, but the broader industry and the retailer 'gatekeeper' as well.
More information discussing these findings will be presented in future articles.