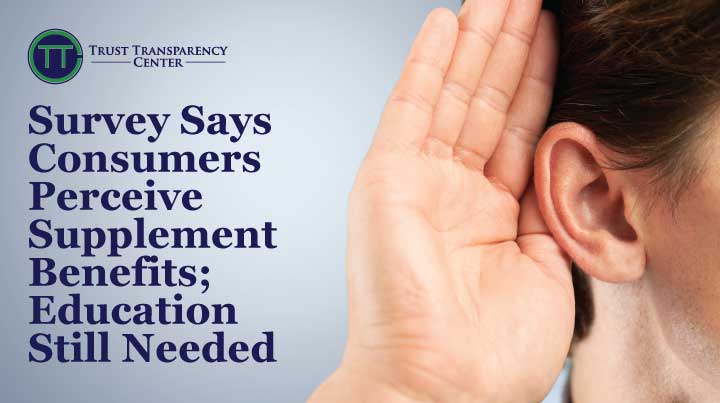 Earlier this year, TTC fielded a survey through Ooyen Research looking at consumer insights among U.S. supplement users. The survey of 993 U.S. supplement users asked about awareness, use and perceptions in the categories of: curcumin/turmeric, astaxanthin, Vitamin D, CoQ10 (ubiquinone/ubiquinol), prebiotics, Vitamin K (K2, MK-7), probiotics and fish oil.
There aren't many supplements where you can "feel the benefit", but that doesn't mean consumers don't perceive effectiveness. Our survey found that when it comes to fish oil, probiotics and vitamin D, consumers said they either felt the benefits and/or trust that it's effective: specifically 72% of vitamin D users, 62% fish oil users, and 58% of probiotics users.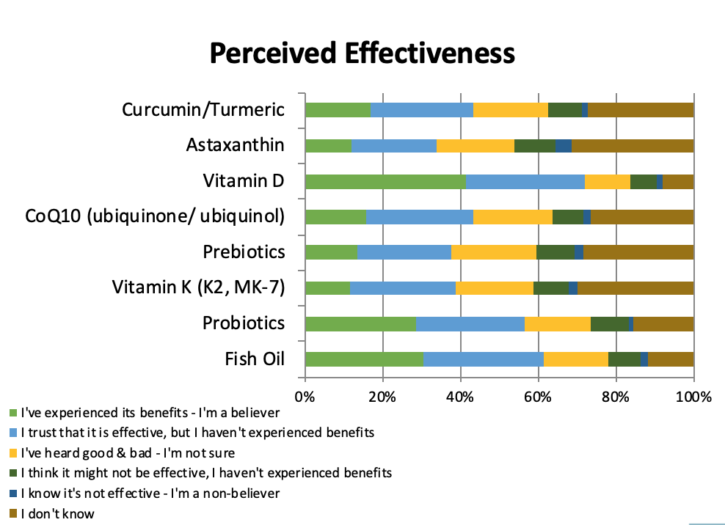 We know education in the dietary supplement category is essential and this survey data reinforces that education is still needed. While regular users of a particular supplement are generally confident in their knowledge – even if they don't know everything they should/could, there's still room for more education, especially in emerging categories like astaxanthin and prebiotics. The recent emergence of vitamin D highlights how quickly a STRONG CONSUMER EDUCATION CAMPAIGN, backed by all levels of healthcare providers and a committed association like the Vitamin D Council, can quickly elevate consumer understanding. Curcumin/Turmeric is well down this path, but needs a boost to finalize the journey.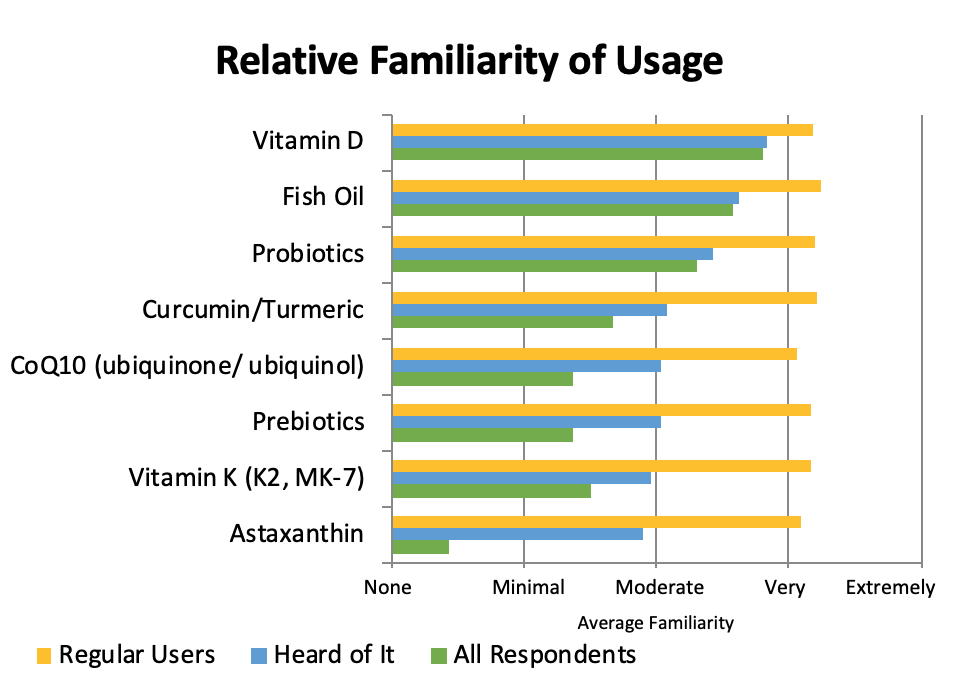 Regular Users can serve as prime examples of how education and experience lead to loyal customers. Astaxanthin users, while a small segment of the population, are steadfast, educated and willing to spend the money to get the benefits
Over the next few months, we will release additional category-specific findings.
TTC conducts insight research on an ongoing basis. If there's an area of interest to you, please drop us a line: info@trusttransparency.com.
Survey Methodology
The U.S. online survey of 993 consumers was underwritten by Trust Transparency Center, written and fielded by Ooyen Research, LLC.