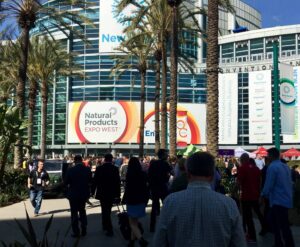 At the core of our company's values is the notion that trust and transparency should always be considered one word: trust transparency. At its most basic definition, trusttransparency is the intertwining of trust and transparency to create a culture of expectation to do the right thing. If you want the more in-depth definition, Scott Steinford provides it in this blog post, and if you really want to know how to translate it to your organization, check out Scott's new book The ROI of Trust Transparency.
Without trusttransparency an organization can't build consumer loyalty. Trusttransparency as a concept is frequently manifest in this natural products industry. The basic standard of doing business is listing ALL ingredients on the bottle, providing contact information in case consumers/retailers have questions and lot numbers for tracking. In our industry, most do adhere to that, and we were pleased to see Expo West this year a few companies went above and beyond to embody trusttransparency:
Their new (and IMO great-tasting) B12 ginger gummies were stars of the show and MegaFood showcased their development through their Gummy Bare All campaign. Beyond what they showed on the show floor, they also provide live cams of their facilities and announced that as of yesterday they have Certified B Corporation status.
Alkemist had experts on hand to answer any and all questions about testing standards and were upfront when they didn't know or didn't have a standard in place. They also opened their doors to allow for an under the microscope look (pun intended) at their new lab facility.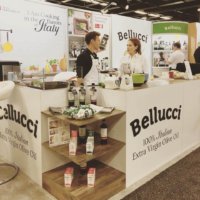 Bellucci Premium includes the harvest date, types of olives and the ability to trace the company's EVOO all the way back to the farm where the olives were grown.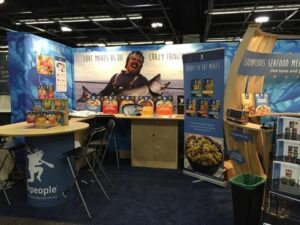 Fishpeople Seafood touts that all of their seafood is responsibly sourced, sustainably caught & meticulously handled with care and they make sure consumers and retailers can track and trace that by entering an easy to find code on the back of their packages.
And, we give props to New Hope/Informa for making trust transparency a front and center topic as part of the Inside the Bottle education session and incorporating transparency throughout the show.
What companies did we miss? Who else is making trusttransparency a priority? Drop us a line or add a comment to let us know.